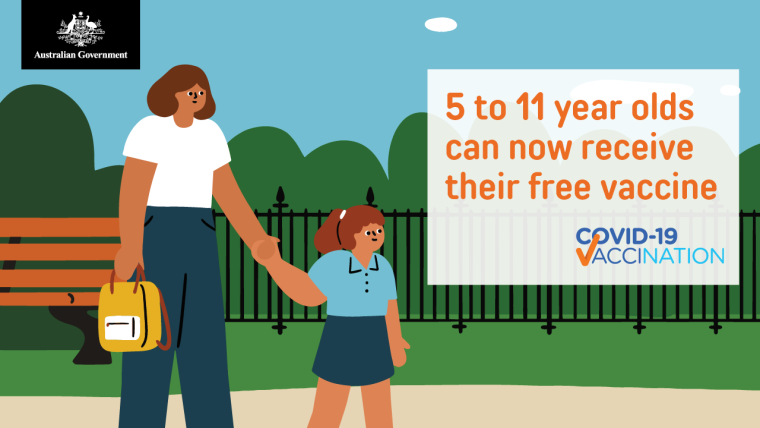 We are an approved vaccination provider for the COVID-19 vaccines, helping to provide COVID-19 immunisation for our local area and wider community.
When it is your turn to get vaccinated, you can call us on [Provider phone number] to book your appointments to get your first and second doses of the vaccine.
To find out when you can receive the vaccine, visit:
 https://covid-vaccine.healthdirect.gov.au/eligibility
> Emergency
In case of emergencies call 000 OR
Kapunda Hospital (08) 8566 0200
Eudunda Hospital (08) 8581 1404
Healthdirect is available for general health advice 1800 022 222
To make an appointment to see a Doctor please call
Kapunda (08) 8566 2900 or
Eudunda (08) 8581 1309 during practice hours 8:45am – 5:00pm
Go to VIDEO CALL
TELEHEALTH
Welcome to Kapunda & Eudunda Medical Practice
Kapunda & Eudunda Medical Practice are accredited practices, that offer a wide range of GP services and a large range of onsite Allied Health.
Our mission is to provide our services with a holistic approach and to enhance the quality of life and wellbeing of the community.
Latest News
The Kapunda and Eudunda Medical Practice Doctors and staff are committed to providing high quality health care to our local community.
Unfortunately government health spending isn't keeping up with the current rising healthcare costs. Our practice has tried to avoid out of pocket gap fees for many years but the cost of healthcare is no longer reflected in the amount the government pays to subsidise a Doctors consult (bulk bill).
Between 2010 and 2020 Medicare rebates increased by an average of just over 1% each year. Medicare rebates were completely frozen between 2014 and 2018.
The cost of running a medical practice has been rising by around 3% + per year and in July 2022 the Medicare rebate for a standard Doctor consult increased by just 65 cents. This has not covered the significant increase in business costs that have occurred or the increase costs to medical supplies during the pandemic.
Due to the above we have had to make the very difficult decision to introduce a new billing system and gap fee to help cover the costs of running a modern medical practice and continue to provide quality care to our patients.
As of Monday 29th August 2022 the practice will be charging a gap fee to all patients who book into our new 'Prime Time' appointments. These appointment times are between 09:30 – 10:30am and 3:30 – 5:00pm every week day. A gap fee is payable by every patient who's appointment is booked in between these times regardless of concession status. Our fee schedule is available here.
As of Monday 1st August 2022 patients who use our specialist Mental Health Nurse service will now be required to pay a private flat fee of $45 for a new patient and $35 for ongoing appointments. These fees are not claimable through Medicare, and must be paid at the time of booking your appointment. You will forfeit this fee if you do not attend your booked appointment.
These decisions have not been taken lightly. The severe underfunding of GP services by the government sees us left with no choice but to either reduce our services or start charging patients gap fees.
We encourage you to write to your local and federal members for parliament so that they know the impact that this is having on the community.

Mr Tony Pasin
Shop 5, Murray Bridge Green, Riverview Road,
Murray Bridge SA 5253
Tony.Pasin.MP@aph.gov.au

Mr Mark Butler – Minister for Health and Aged Care Parliament House
Canberra ACT 2600

We thank you for your understanding
Management
Kapunda and Eudunda Medical Practice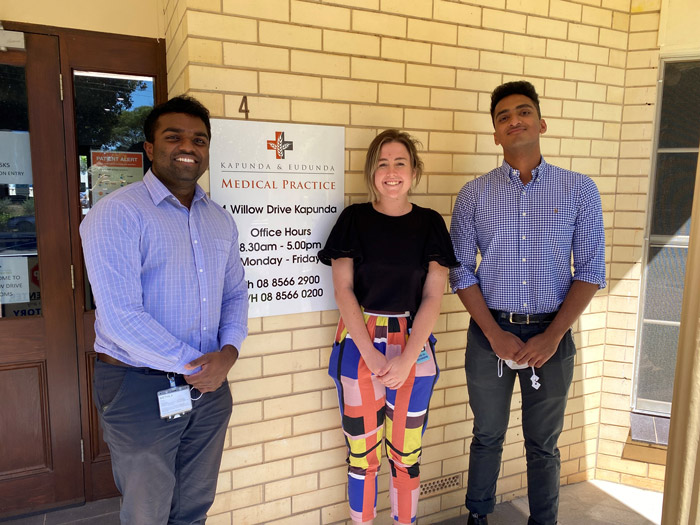 Kapunda & Eudunda Medical Practice would like to welcome Methila, Matilda and John (L to R) our medical students for 2022 in their second last year of university medical training. Matilda has joined us from Flinders University and Methila and John from The University of Adelaide

The innovative and internationally recognised program is designed around a full year of clinical placement.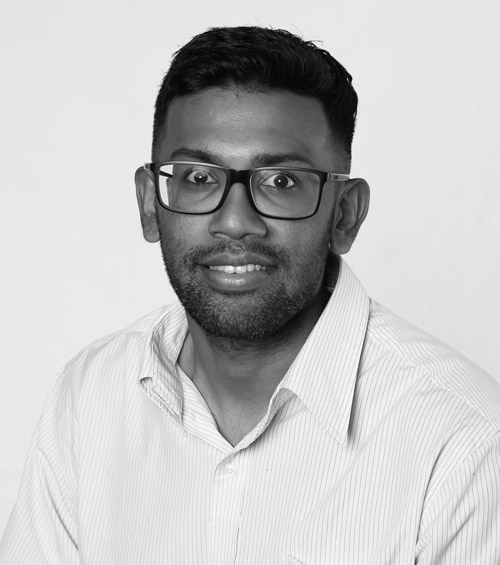 Kapunda Medical Practice is happy to welcome our new registrar Dr Nagendra Jayakumar.

Dr Jayakumar is completing the AGPT Program with the South Australian Regional Training Organisation (RTO) GPEx.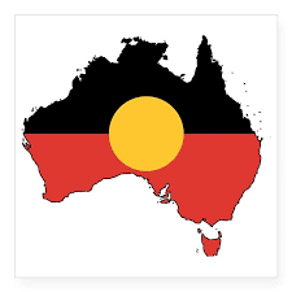 Kapunda and Eudunda Medical Practices would like to acknowledge the Ngadjuri people as the Traditional Custodians of the land we live and work on.
We respect their ongoing connection to their land, culture and language.
We pay our respect to their elders, past and present, and look forward to working together for health and wellbeing on Ngadjuri land.