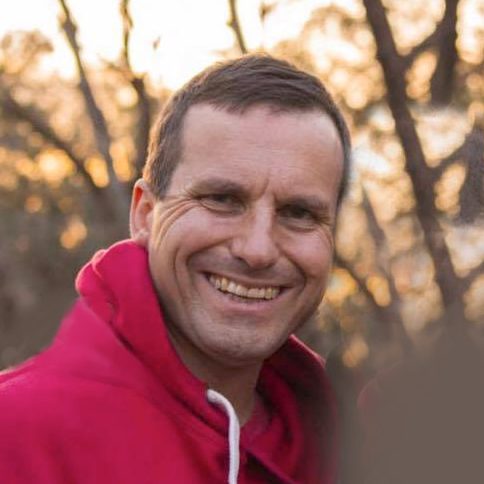 Dr Robert Lecons
I graduated from Adelaide University in 1994, and underwent generalist training at Modbury hospital before entering General Practice training. I first joined Kapunda Medical Practice for 6 months as a GP registrar in 1996. Subsequently I trained in obstetrics in Birmingham, UK and Anaesthetics at Modbury Hospital. I re-joined KMP in January 1999, joining Dr Van Dissel in associateship in November 2004.
In addition to General Practice, I perform anaesthetics at Kapunda Hospital and have an interest in Emergency Medicine. I am involved in first response emergency work alongside SAAS, as a member of the Rural Emergency Responder Network in SA.
I also enjoy teaching and supervising our Medical Students, and twice a year I travel to instruct other doctors and nurses in Advanced Paediatric Life Support.
I am married to Julie; a personal trainer, and we have two adult children; Sam and Amy. We enjoy outdoor activities, and are active members of the Barossa Community Church in Tanunda.
I am a very keen (if not elite!) cross country cyclist and regularly compete in stage races and lap based or point to point endurance racing.
---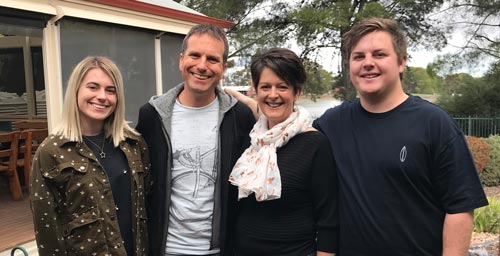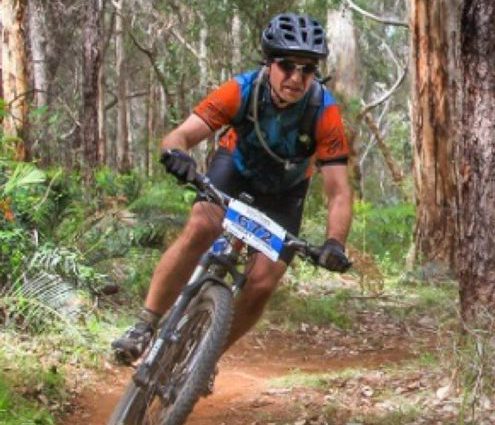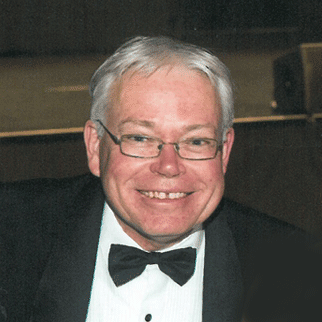 Dr Richard Van Dissel
I graduated from Adelaide University in 1983 and gained future experience with a resident year at the Women's and Children's Hospital and a further year in Emergency Medicine at the Royal Adelaide Hospital. I completed DipRACOG in 1987 and after 2 years in city general practice, joined Dr Clements in Kapunda in 1990.
I am a general practice Supervisor for the Registrar and medical student training, and enjoy a busy Obstetric practice.
While living on a farm, I enjoy playing part time farmer and are also involved in the Kapunda Cricket Club.
I am married to Kerrie (a Pathologist) and have 3 children, Jonathan , William and Georgia.
---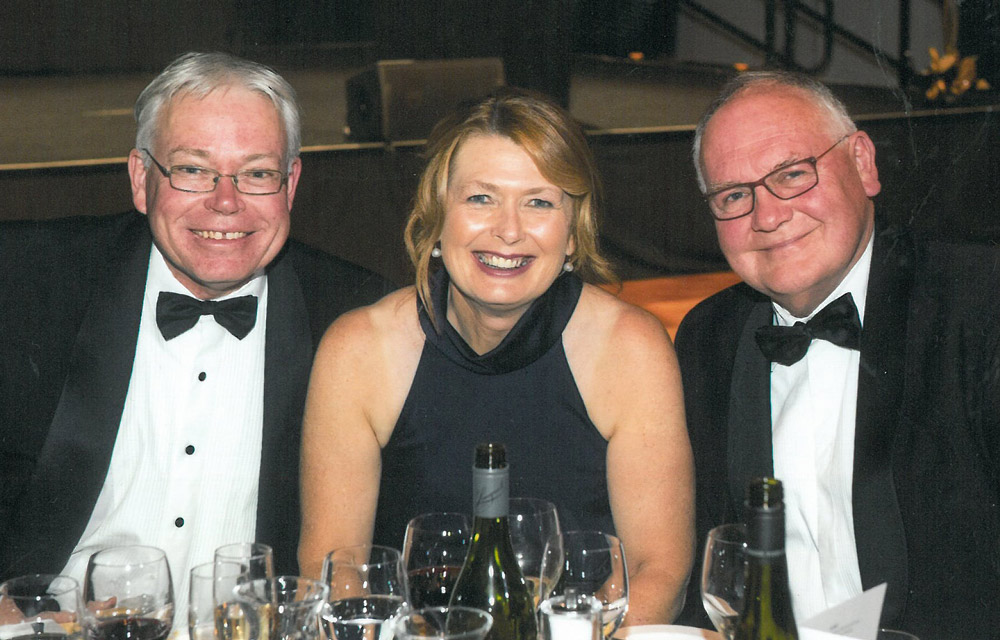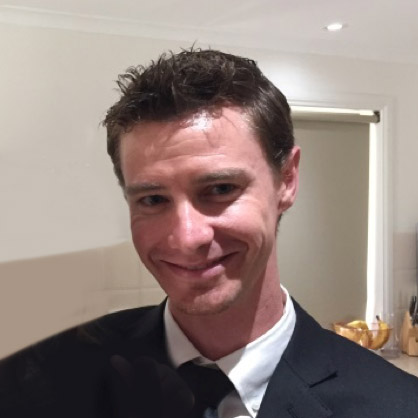 Dr Stuart Ross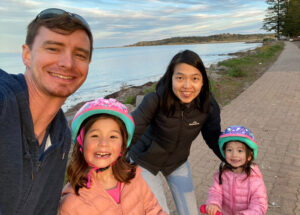 I am country lad through and through, having grown up in Eudunda. I did my undergraduate training at the University of Adelaide and then Medical training at Flinders University. I graduated in 2009, having spent 2008 as Kapunda's first PRCC student. My junior doctor training was done at the Lyell McEwin Hospital in 2010-2011. I completed my General Practice Training in 2014, having trained at Angaston, Waikerie and Kapunda. I joined KMP as an associate in 2014 and then returned to the Lyell McEwin Hospital in 2015 for 12 months of Anaesthetic Training. Since that time I have been permanent at Kapunda and joined the practice as a Partner in January 2020.
I'm working in the Kapunda and Eudunda practices, performing Anaesthetic services at Kapunda Hospital and contributing to the Emergency Services at Eudunda and Kapunda Hospitals.
I enjoy teaching and supervising the medical students and GP registrars.
I am married to Su, who is also a doctor. We have two children Isabelle and Emily, who are growing up way too quickly.
I am a self-proclaimed tech head. I like to try and see how many things around my house I can make controllable from anywhere in the world.
---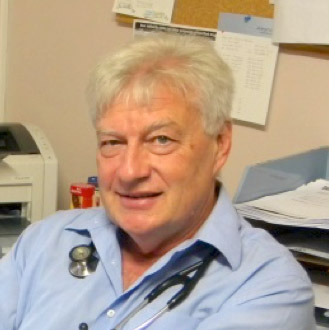 Dr Henri Becker
I graduated from the University of Montpellier, France in 1976, then completed fellowship in critical care at University of Southern California. I practiced medicine in Los Angeles for 32 years.
I married an Australian Nurse and we have 4 children. We decided to move to Australia when our daughter commenced Medical School at Flinders University.
Our family enjoys open spaces, taking trips in the outback, camping and rescuing animals. We are also very fond of the Kapunda and Barossa area.
Dr Becker appreciates the friendship and support of his colleagues and has a special interest in the care of the elderly
---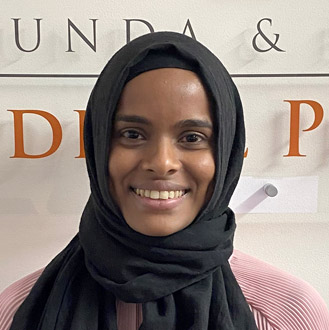 Dr Fathima Safiullah
It's been quite a journey to get to where I am, with the support of so many different people along the way.
I was brought up in a tiny rural town in Botswana, which actually reminds me a lot of Kapunda, even though it's on another side of the world! I finished up my latter part of my high school studies in Sri Lanka which opened the gates for me to be able to undergo medical school in Monash University, Malaysia.
My training continued in Tasmania for a couple of years, which was where the roots of my career were set in rural training. I was faced with a number of choices when it came to starting off my career as a rural GP and as luck found me, I ended up in Kapunda. I was meant to be here for only 6 months, but here I am almost 4 years later, and hopefully for many many more, with my MBBS and FRACGP in hand!
I'm, what, many would call "just a GP" who is vested in helping the community as much as they've helped me. I say this because, coming from a completely different country and the fears associated with this, it was a breath of fresh air when the community welcomed me with no questions asked.
While I aim to keep up to date with all the pearls that GP has to offer, I do have a particular interest in women's health and am currently further training in dermatology.
The art of medicine is always changing, and while textbooks have taught me a lot, I've learnt the most through the patients that walk through my door.
---